AdvantageCARE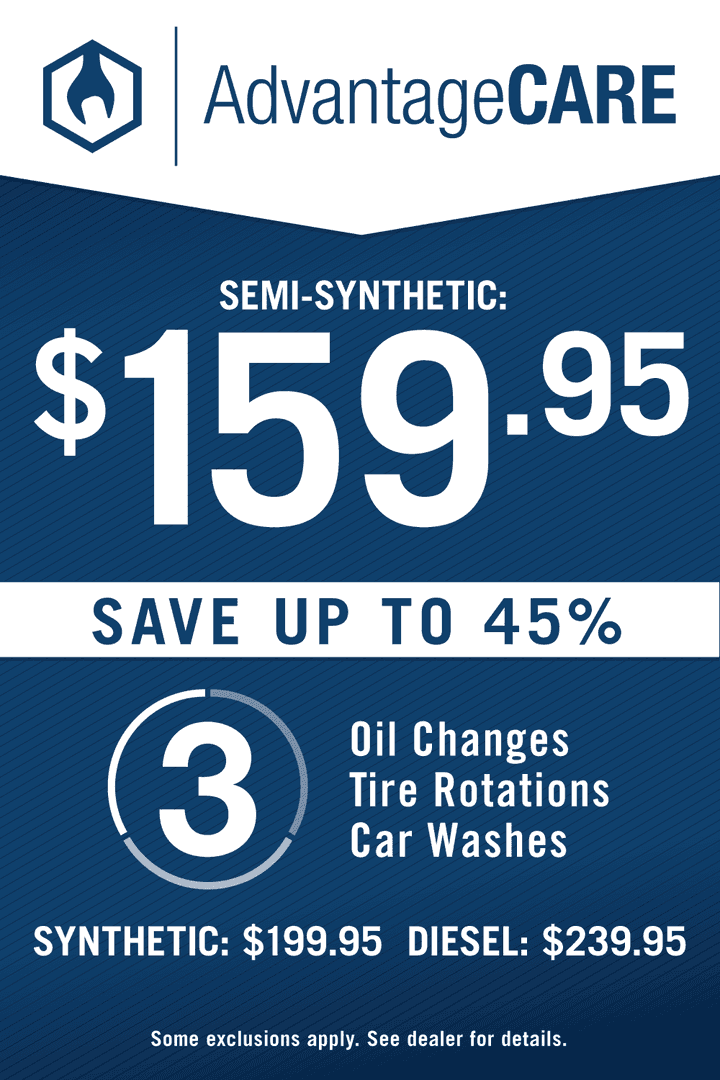 AdvantageCare is a great value for you! It saves you time and money while keeping your car's oil changed, tires rotated, and exterior clean.
Starting at only $159.95, you get:
3 Oil Changes
3 Tire Rotations
3 Car Washes
You can't get a better deal than this. Call (713) 653-6230 to schedule your next appointment, or use our convenient Online Service Scheduler.
Frequently Asked Questions
---
Q: Where can I get an oil change in Houston, Texas?
A: At Big Star Ford's Service Center! Our service advisers are well trained and have experience working on all makes and models of vehicles.
Q: Will pre-paying for car maintenance save me money in the long run?
A: Yes! By purchasing an AdvantageCare package, you can save up to 45% of what you would normally pay if you were purchasing the services individually.
Q: How long do I have to redeem my AdvantageCare maintenance once I purchase the package?
A: You have 24 months to redeem your AdvantageCare services. Don't forget that you can use our online service scheduler to help you set up your next service appointment!
If you have any other questions, please give us a call at (713) 653-6230!